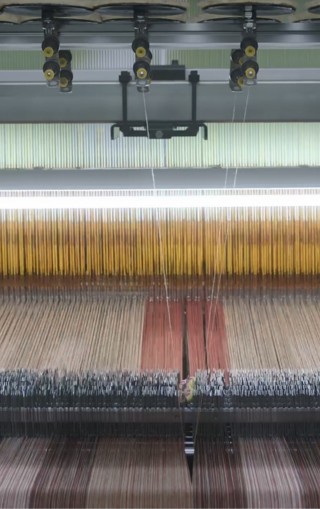 Craft Series
Cashmere Scarves
In the latest chapter of our series uncovering the craftsmanship behind signature Burberry products, we explore the making of our iconic cashmere scarves.
Our cashmere scarves are an integral part of the Burberry DNA, as is our relationship with the
family-run Scottish mill that crafts them – a partnership that started in 1900.
In a process that involves over 30 different steps, the cashmere is woven, washed in local spring water and carefully brushed using techniques passed down through generations – resulting in a super-soft finish.
In partnership with Oxfam and PUR Projet, The Burberry Foundation is implementing a long-term programme focused on developing a more inclusive and sustainable cashmere industry and supporting the social and economic empowerment of rural communities in Afghanistan. So far, over 47,000 people have benefited from the programme.
An Icon Personalised
Make your scarf your own – or create a unique gift for someone you love – with our personalisation service. Available online and in selected stores worldwide.