The Freedom of Our Imagination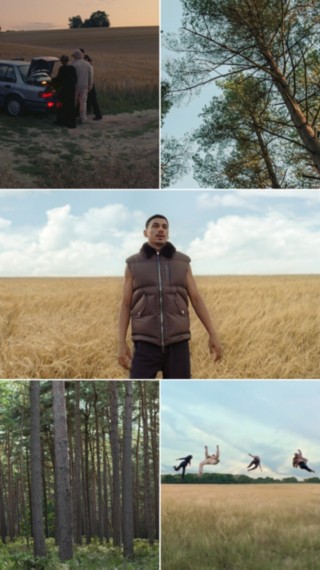 Our pioneering spirit has always been at our heart, with our founder Thomas Burberry inventing gabardine to help people explore. Today, we continue this spirit by celebrating our outerwear, blurring the lines between reality and fantasy.
A cast of four bold individuals embark on a journey of discovery, youthful and dreamlike, set amongst the natural beauty of the British countryside. They bound weightlessly through fields, defying gravity as they take flight – moving into new spaces beyond boundaries and expectations, discovering new horizons and possibilities.
As the film draws to a close, our cast come together magnetically, becoming one entity flying through the sky, united in their differences. A symbol of our interconnectedness with nature and each other. Dreams, nature and individuality become one.
'Inherent in every Burberry garment is freedom.'
THOMAS BURBERRY
A modern evolution of our craft, individually engineered for luxurious protection.
Made for adventure and the freedom of the outdoors, featuring new fabrications and refreshed proportions.
Highly crafted, quintessentially British and boundary-breaking for over a century.
Our growing Burberry community take to their favourite open spaces across the world to style our new outerwear collection their way.
From complimentary gift wrapping to in-store and virtual gifting advice, we are at your service to ensure you find the perfect pieces to share with your loved ones this festive season.
The Imagined Landscapes Pop-ups
Join us on a global journey of discovery in a series of inspirational pop-ups that blur the line between nature and technology.
Our love for the outdoors comes to life indoors as topographic architecture houses trench, puffer and jacket silhouettes from the Autumn/Winter 2021 collection.
Explore infinite possibilities with us, as we escape to a new reality and dare to dream.
Film creative direction by Riccardo Tisci. Film creative idea and direction by Megaforce, creative production by Riff Raff Films.